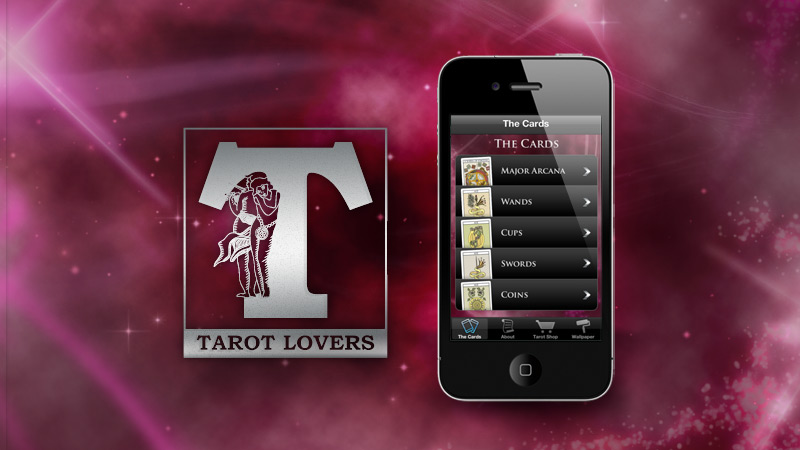 Ravelling the mystery of Tarot Cards with this easy-to-use iPhone app!
Tarot cards can be traced back to the 15th century and have always been regarded with some awe. This is the 21st century way of learning what each of the 78 cards means – quite a task for a beginner.
This IPhone app neatly solves that problem by providing a quick reference to each card, with both brief and fuller meanings, plus handy hints on both upright and reversed meanings. Your ability to read the cards will increase rapidly as you learn more about each card, including its astrological associations and hidden meanings.
We've even designed it so that you can pick a favourite card and use it as a background on your iPhone, iPad or iPod Touch.
We predict you'll love it!