For you laundry business, large or small
Laundry delivery and collection app 
With this unique, solution, you can offer the convenience of collection and delivery to your customers 
Laundry delivery and collection app
Increase sales and provide additional customer services by offering to deliver and collect your customers laundry.
Our bespoke software offers not only a comprehensive Order Processing System, but also mobile apps for both your customers and your drivers, providing an end to end solution.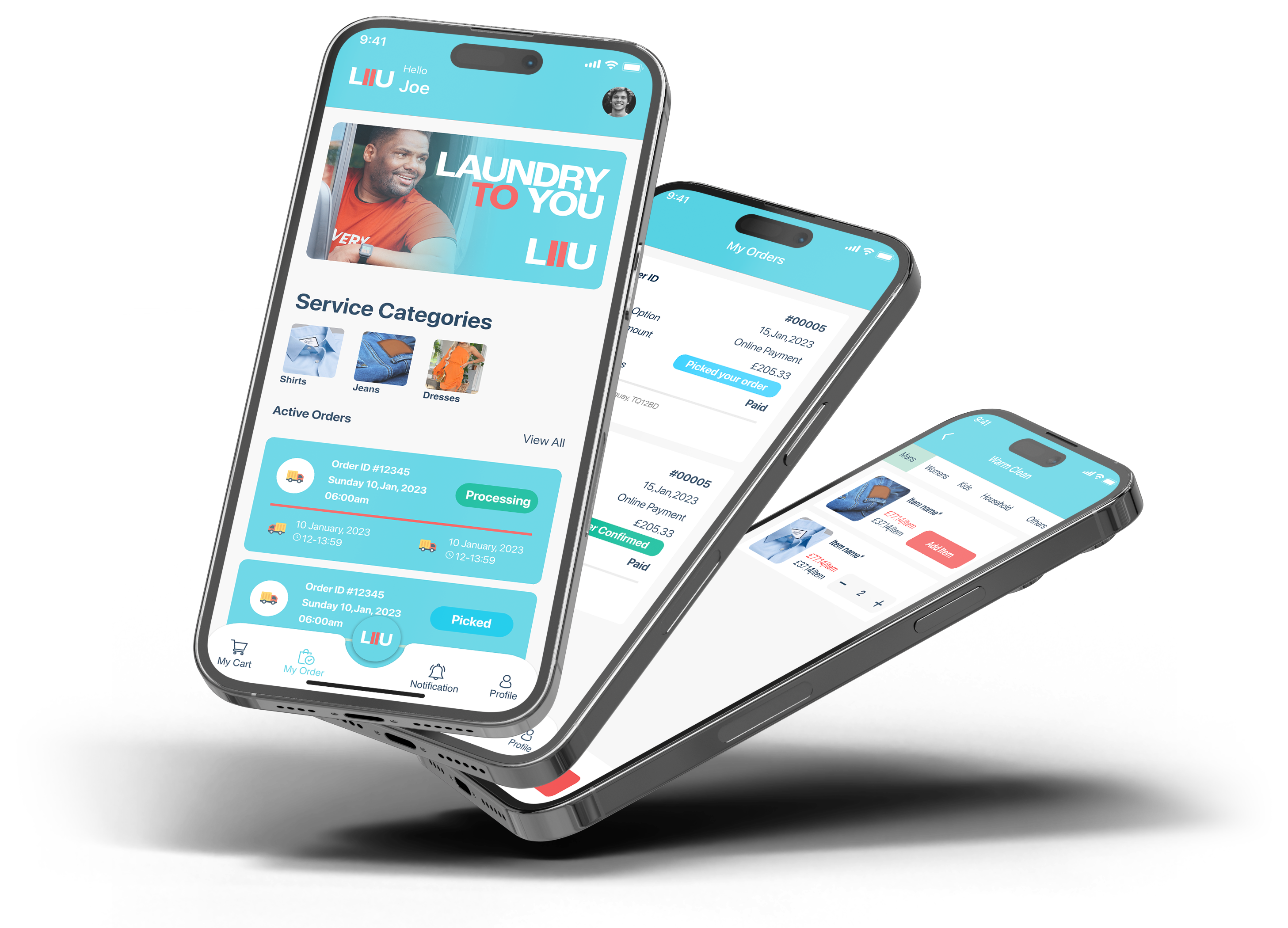 Why Offer Delivery and Collection
The takeaway industry and catering in general I've seen increases in their business by offering delivery and collection. Other business types are now following suit and taking advantage of the ever-growing trend of using your phone to manage your life.
If your customers can simply tap and arrange a pick up, without having to worry about parking, delivering and subsequently collecting, it's inevitable that that's going to lead to an increasing laundry  sales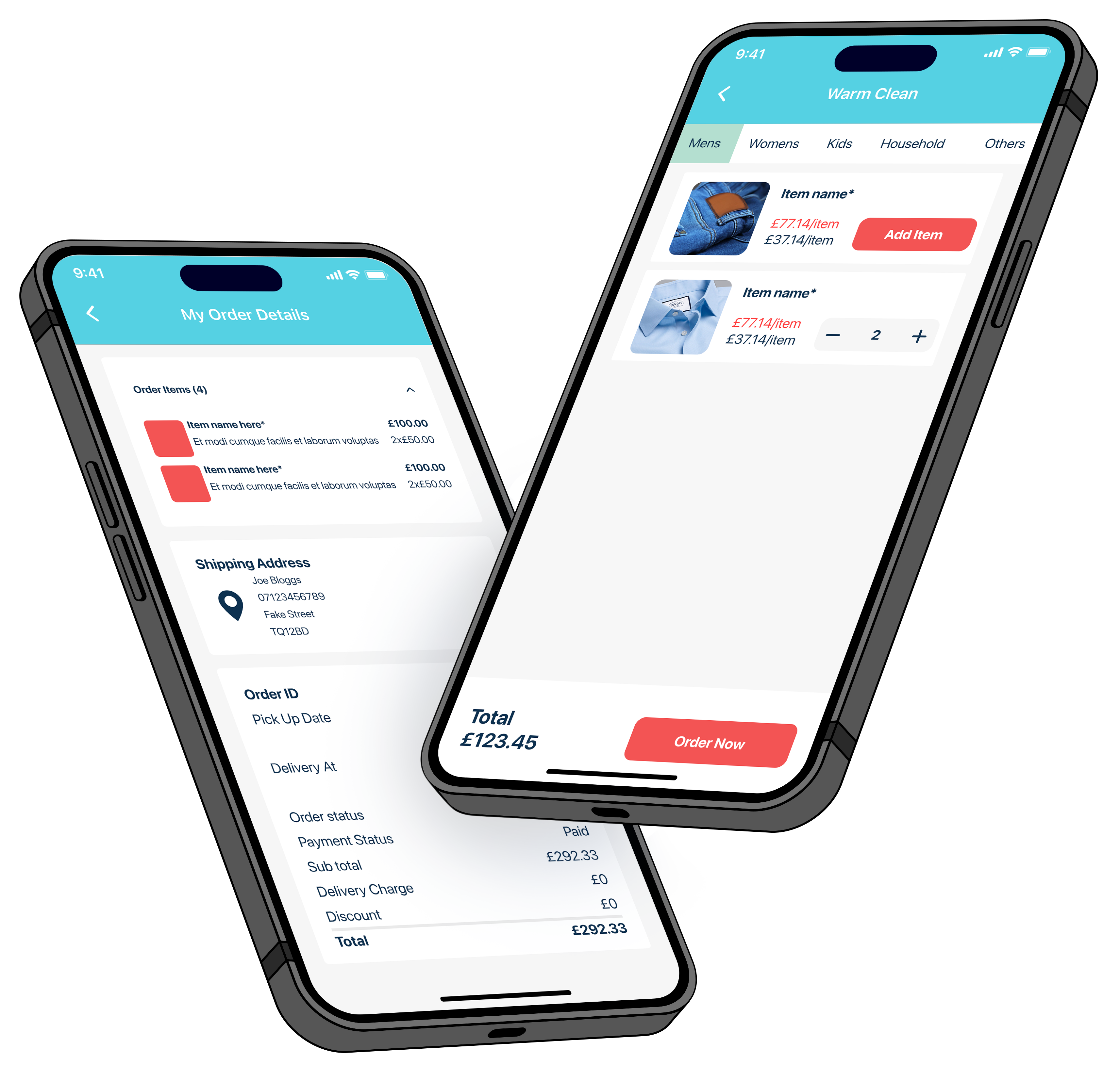 What does it do for your laundry
In the world, where we expect, convenience and easy, use this solution, offers the ability to offer your customers, a complete door-to-door service, where you can pick up their laundry from their home, or work, get paid in advance and deliver it straight back to their door.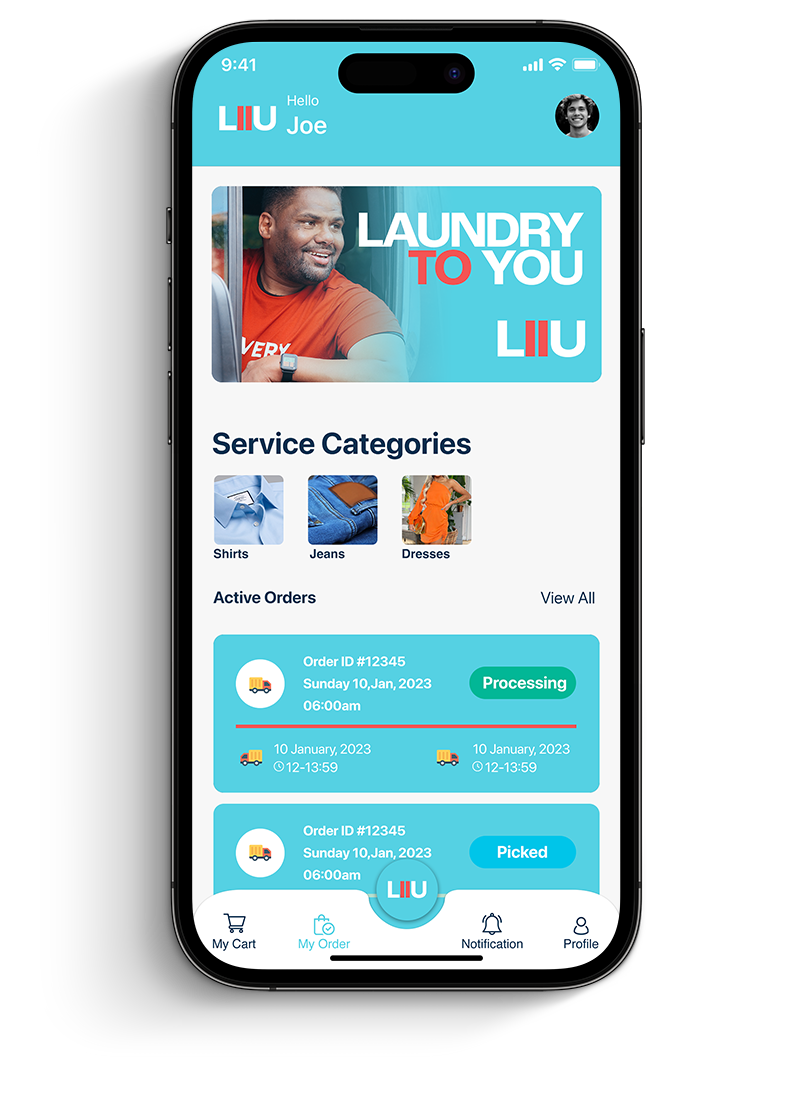 So what does it cost
Based on the size of your business and your exact requirements, we offer a low-cost set up fee and a monthly monthly subscription or alternatively a one of charge, where so you  own the software an have no ongoing license fees. Simply fill out the form and will get back to you with a free quotation.

Full Admin System
The solution has a comprehensive back office system, allowing you to process the orders, set your pricelist, your delivery schedules and even the areas your prepared to pick up and deliver to

Drivers App
A dedicated drivers app that allows you to send pick up and deliveries direct to your driver and see a real time status once the driver accepts so you are always kept informed.

Direct messaging
It features a dedicated message system, so you can directly market to your customers with virtually no cost and be assured that your message is delivered to rep to your customers phone

Customer / Driver instant messages
Never miss a delivery or pick up, the system features, an instant message function that allows your driver and customer to communicate easily with each other without sharing any phone numbers

Intelligent pricing system
Because we understand that every item you wash is different and therefore has the potential to have a different cost structure. The system allows you to find your pricing menu to ensure that your cost are covered.

Customer updates
As your customers order makes its way through your system at each stage the customer receives an update, letting them know exactly what part of the process their laundry is currently in, all this happens automatically, increasing customer, satisfaction
Every business needs a little push
Again something most of the big businesses have already discovered is the push notification is probably one of the most important marketing tools available to businesses today.
With our laundry app, your customer not only gets the convenience of ordering at the table but they get to go home with your app on their phone, that means using our intuitive message platform you have the ability to send direct messages instantly and at no cost.
So next time you have that two-for-one offer or anything else you would like to promote, all of your customer's phones will burst into life at the push of a button
For more information, please complete the enquiry form below, and we will respond as soon as possible.