App store optimisation
Increase your Downloads
We have more than 10 years of experience helping apps increase their App search rankings with keyword optimisation and increasing conversions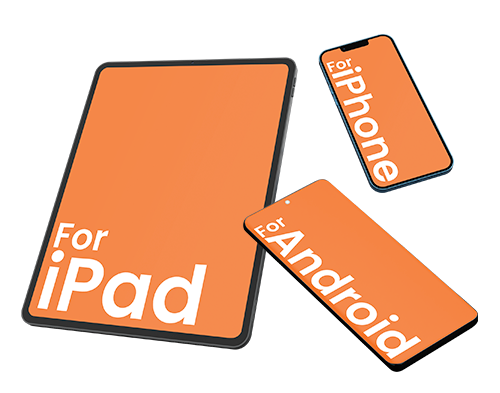 Why Is App store optimistaion (ASO)Important?
According to Google, 40 percent of apps are discovered through app store searches. This makes search in the app store the most used method for discovering and downloading new apps.
Simply put, this means that:
If you're not using ASO to increase your app's search ranking, you're missing out on the largest discovery channel available to your app.
Keyword Optimisation
Keyword, app store optimisation is essential in helping your potential customers, find your app when they are looking for either a subject you specialise in or even one of your competitors.
Using our experience and custom tools, we will research the correct keywords that are generating the optimum downloads and ensure that your app is correctly targeted for your marketplace  an potential users.
Conversion Optimisation
Conversion App Store optimisation is one of the many parts of achieving the maximum downloads and popularity for your app. It's essential that once you're found on the App Store, your profile is inviting and attractive to your potential market. We used tried and tested methodology to ensure that, you're not only noticed, but achieve the optimum level of downloads for your app.
Creative Optimisation
They say a picture paints 1000 words, although the App Store offers limited creativity, we will ensure that we make the best of the opportunities available to present your app in the best possible way with imagery and video .
Our team has over 10 years  and 700 apps experience in presenting apps and achieving the best visual profile for your app.
Competition Cross Marketing
Using our analytic tools, we can discover popular similar apps to yourself or similar audiences and  across cross-market your app to users looking for a specific subject or competitors app.
This can be extremely powerful. If there is a high-profile app with a similar target audience, you can take advantage of the organic traffic they generate
Why choose Createanet for your App Store Optimisation
Testimonial
Kevin came to see us and did a stunning presentation. I was totally blown away and decided Createanet was definitely the right company for the job. I've received unbelievable service from Createanet. Kevin is very commercial and also very creative with lots of ideas. It's a great combination.
Shaf Rasul
Online dragons Den Entrepreneur
With over 23 years, digital experience, and having created our first Apple iPhone app within weeks of App Store being announced in 2008, we are one of the most experienced development companies in the UK.
We've always believed that developing the app is not the end of the journey and good strategic marketing is the key to the success of an app.
We have developed a unique set of services and a very hands-on approach over the years which we are now offering not only to our existing customers, but also anyone who's looking to maximise the download and profitability of the mobile app
App Store Optimisation Services
Just some of the ways we can help you promote and Monitor the performance of your app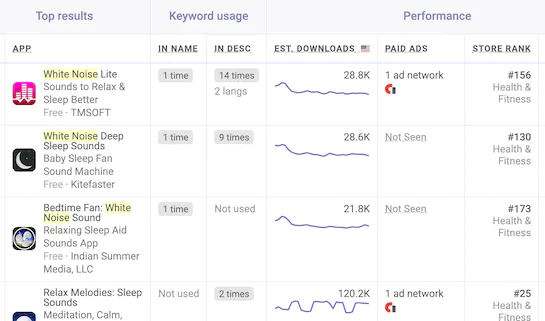 Find Out Exactly What it Takes to Rank Well with a Keyword
We will analyse the current search results for any keyword across countries, stores, and devices with accurate download estimates, ranks, ratings, and other metrics stores use to rank apps so you can quickly tell if you can compete in a keyword.
See How Apps Get Discovered
We Identify the organic keywords that work best for apps to improve your App Store Optimisation strategy quickly and effectively.
We will then implement a strategy so you you get the best results and the maximum downloads that can be achieved with a highly targeted audience
For more information on this app you can visit the app store listing below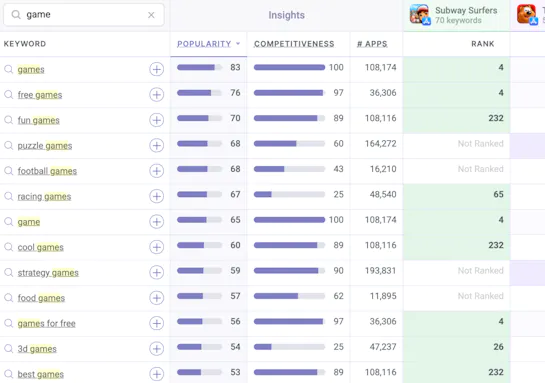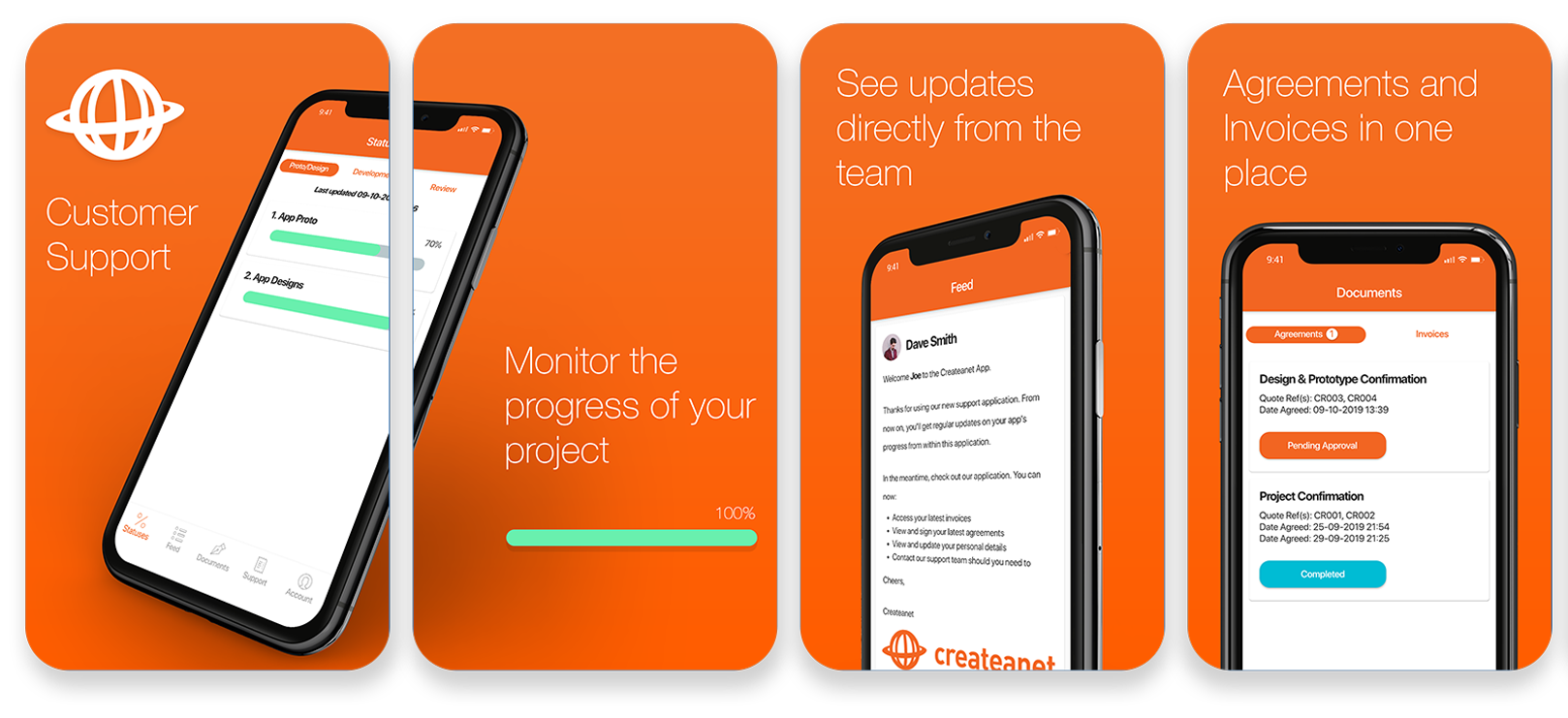 App stores offer limited creative input, but making good use of space. They make available for a Screenshots can easily provide additional downloads and more importantly, easy to consume information for your potential customers.
Our creative team will make the best of the opportunity and make sure you are always taking full advantage of the opportunity and presenting yourself in the best possible way
If you've ever searched on App Store for a specific app you're looking for and found some other random advert come up, this is called competitor marketing. if other companies are deliberately targeting you customers, we can help you prevent this.
We can also show you how to take advantage of this opportunity by targeting popular key phrases and search phrases that are relevant to your mobile app. Organically Apple only allow 100 characters for search phrases, but using a well targeted pay for click campaign you can dramatically expose your app to a more relevant user base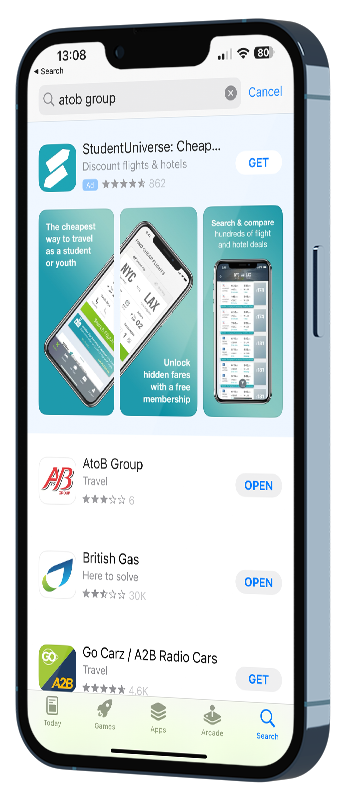 So what does it cost

Every package for our clients is individual based on their requirements, but prices start from as little as £55 a month (plus VAT). Initial consultation completely free of charge.
So where does it all started?
It starts with a conversation, simply fill out the form below, or talk to us on our live chat or book a call and we can start the conversation how best to increase performance of your app?

Click Here to book a call
App Store Optimisation form