The Createanet
Customer Support App
Support right on your phone
You can check the progress of your project, make feature requests, keep up to date with studio/industry news and download you invoices and quotaions with a simple tap on your phone.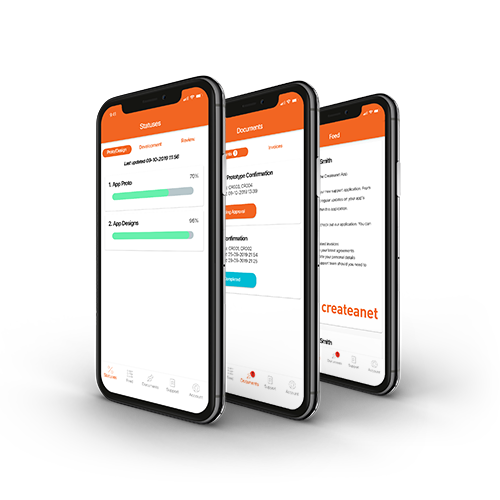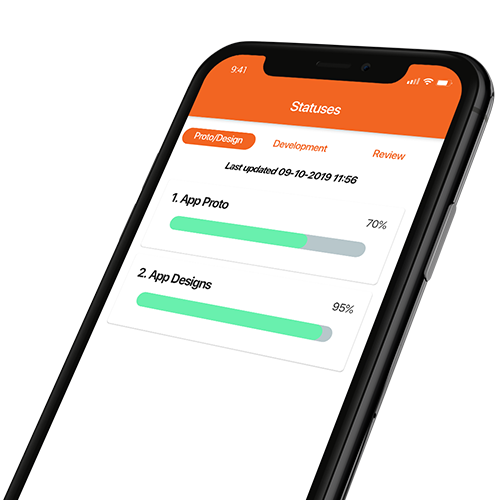 Statuses
View each stage as your project makes its way through prototyping and design, through development and into review. Recieve up to date progress on all elements and stages of your project.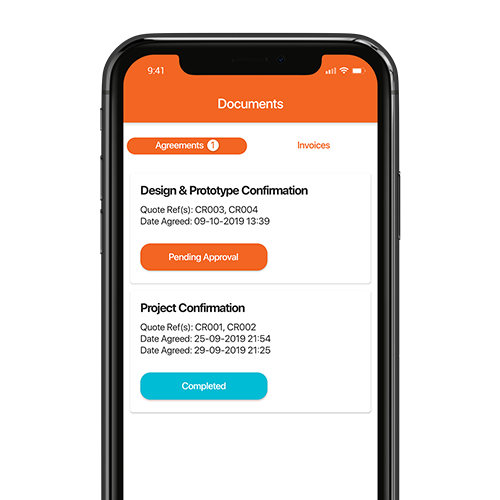 Feed
Stay up to date with developments with both your own projects and Createanet. We will publish person updates with more detailed descriptions of progress throughout your journey. Stay up to date with industry progression and updates from the team.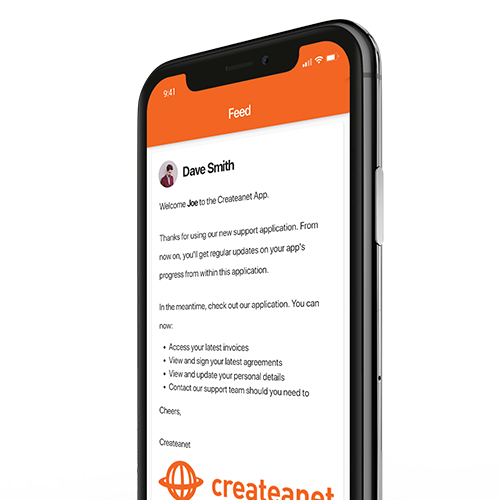 Documents
Keep all your important documentation all safe and in one place. See and sign off on your latest agreements, view and distribute your invoices, all from one hub.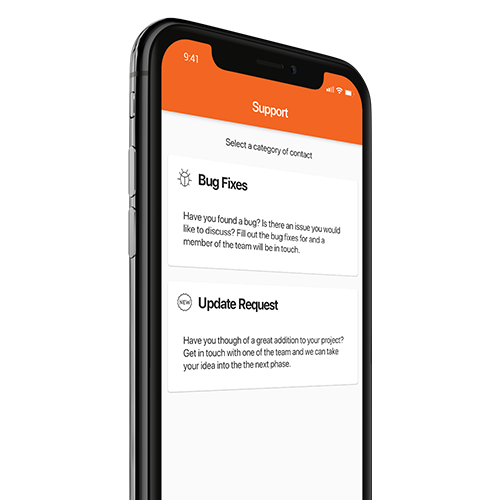 Support
View our selection of support categories that best fits your issue, fill out your details and the team will be automatically updated and will be in contact.