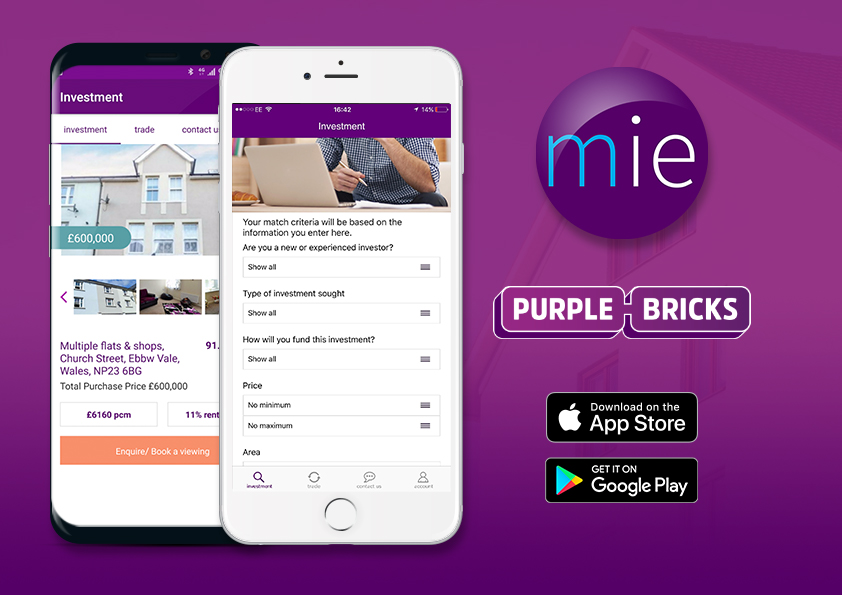 Key features
Secure Sign up
Investment Profiling
Powerful Investment Filtering
Push Notifications
Direct contact with the local agent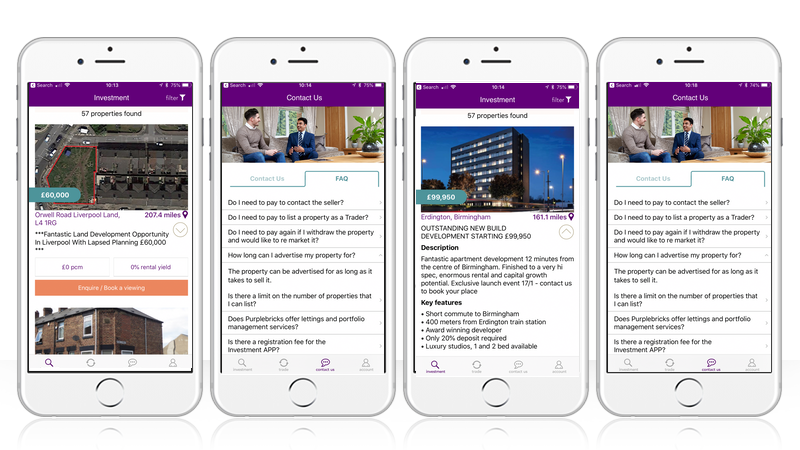 Never Miss A Lucrative Investment Again …
As one of the world's leading and largest estate agents, Purple Bricks inevitably comes across numerous investment opportunities. This app provides a simple and intuitive tool for prospective investors to simply sign up and either view potential investments closest to their current location or alternatively search for an investment by a number of different methods.
To further enhance the user experience the app uses a simple profiling system in order to deliver the type of investment to the right type of potential investor.
Once the potential investor has set up their profile, the app does all the work sending out instant push notifications as soon as a potential investment matches their criteria, making sure they never miss that lucrative investment opportunity.
Createanet not only developed the application we also provided a secure content management system providing an easy solution for the company to instantly publish any new investment opportunities.