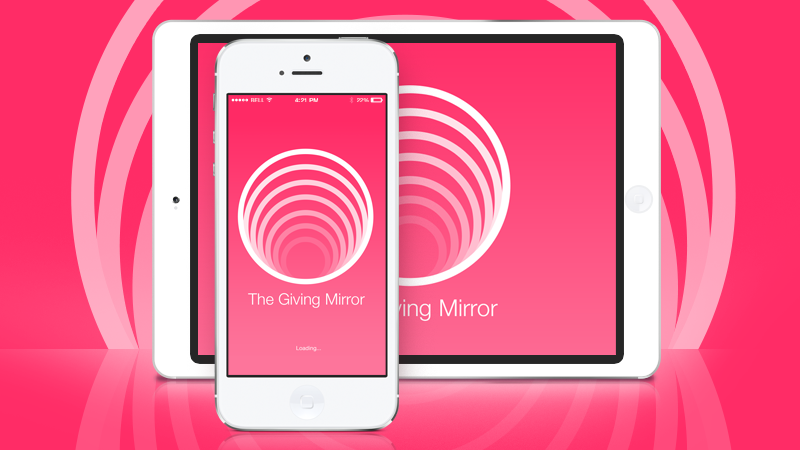 Your hair or make up should never be out of place again!
The giving Mirror app is a multipurpose tool for day-to-day life. Whether you are touching up your make up, taking great selfies to share straight to twitter and/or facebook, or even creating your new passport photo (rather than spending a fortune in a photo booth) – this is an essential app for you.
The
Giving Mirror
comes with several great features such as a magnifying mirror; to zoom in on your lips to make sure your lipstick is applied perfectly!
We have incorporated a Facebook or Twitter feed to appear on your mirror. This means that user can check their latest tweets whilst checking themselves out! This app has been designed to give the user the use of the full iPhone screen, with all the features and tools having the ability to hide – only to appear when the user needs them. We certainly had some laughs making this app – and we are all surprised that our developers didn't break their screens when looking in the mirror testing the app…scary stuff!
10% of the profits of the company will go directly to a children's charity that help to save children's lives in over 100 countries around the world – So that's a reason in itself to give The Giving Mirror a download!