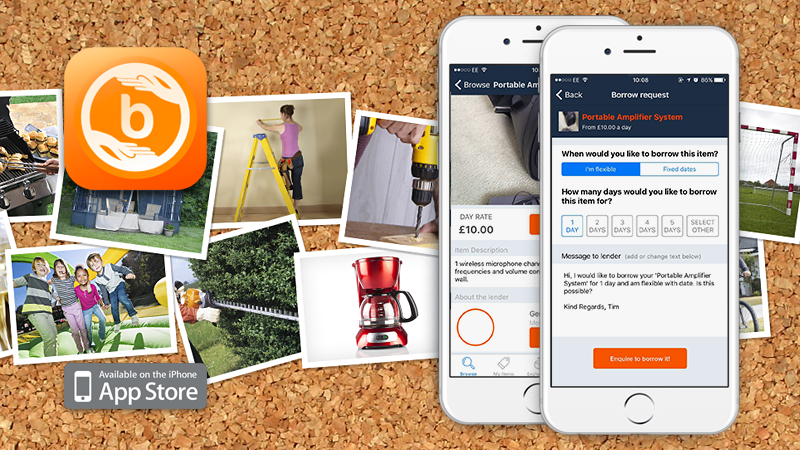 Key features
Find items on the app and request to borrow
Can't see the item? Request a loan from users near your location!
In-App Instant Messaging system
PayPal payment to complete the borrow
5 star feedback for both the borrower and lender.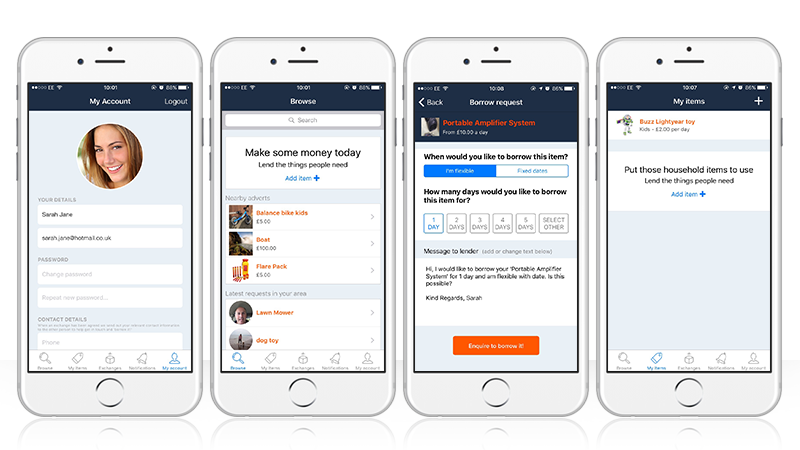 BORROW, LEND, EARN, SAVE, CONNECT…
Borrow-it is the easy way to borrow something useful without buying it in a shop. Or, if you already have the thing, it's a great way to make a bit of cash lending it out to someone you trust. Lawnmower, paella pan, jetwash, socket set, Batman costume, tent – you name it, Borrow-it aims to find it.
As a lender you keep 100% of the lending charge (usual PayPal fees apply) and Borrow-it takes a flat £1 from the borrower for each item whatever the value or length of the loan.  Check out our microsite for more ideas www.borrow-itapp.com
Using Borrow-it couldn't be easier: just upload a photo of the thing you want to lend out and a suggested daily charge. Our in-app functionality lets you search for items by location and you can message owners to check details and agree a price. Payment is in advance within the app using PayPal and once the money is transferred, contact details are released and the borrowing can start.
If you can't find what you're looking for, you can send a message to all users in your area to see if anyone can help. Easy!
Lenders and borrowers can leave feedback and it won't be long before you build your trust rating – so make your life easier and get borrowing and lending.