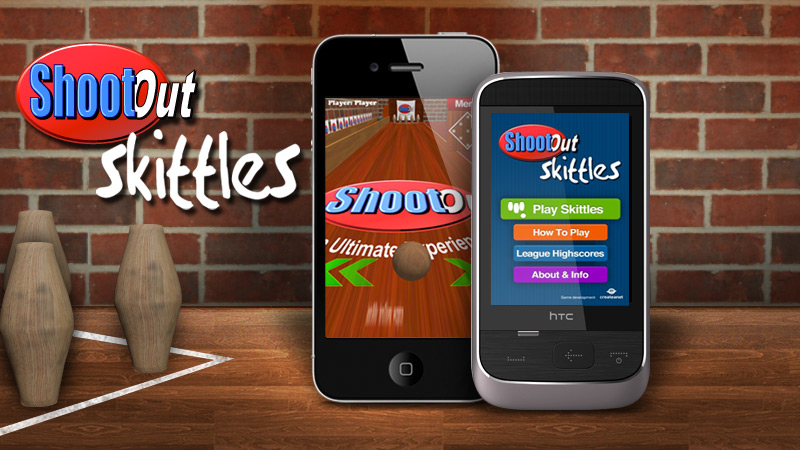 Fun 3D pub skittles game development for iOS and Android mobile platforms.
Cross Platform Development
We're pleased to announce a great new game has gone live, we were commissioned by the Shootout Club, who have built a great reputation taking thousands of people away on sporting weekends including fun packed skittle weekenders.
The game offers a very realistic version of the traditional pub game with true to life scoring and infamous chants.
There are 2 versions of the game, a simple single player Lite version (free) and a full fat version which gives you the chance to set up team games, challenge friends and even win yourself a see entry into the Blackthorn Skittle Championships in Torquay.
Watch out for the hidden easter egg, the app might know the pub you're drinking in, but it won't tell the wife :-),
The game has been released on the iPhone and Android platforms simultaneously and we wish Rachel and all the team at the Shootout Club all the best with it.