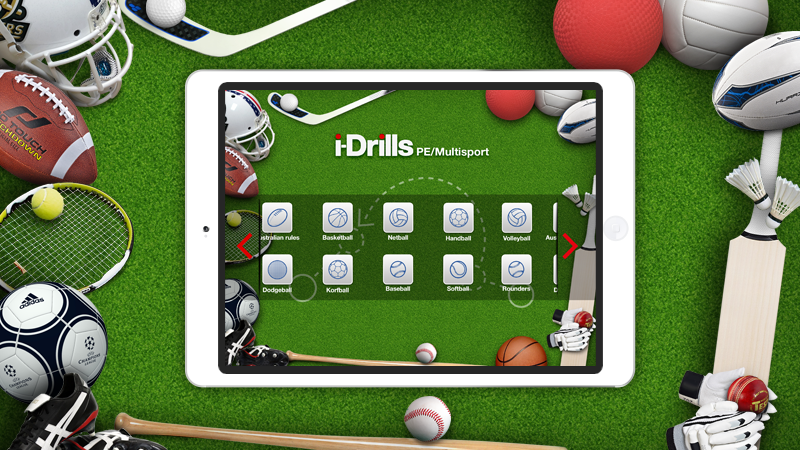 Another new member has been added to the i-Drills family!
Teachers & coaches at all levels now have the ability to create, consume and share coaching content on their iPad. i-Drills PE & MultiSport has a unique set of features and functions – planning your lessons, practices & sessions has never been easier! This app now makes lesson planning for a PE teacher a whole lot easier – as well as an interactive and fun way to show their students the drill thy are going to do.
This iPad app caters for 20 different sports will full size pitches/courts. The equipment available is responsive to the type of equipment needed for the specific sport you are making a drill for. For example; If you are making a drill for tennis – along with the standard equipment, you would also have a tennis ball and a racquet to use to create your drill (but not a football!)
We look froward to working with i-Drills even more in the future – the sky is the limit!